OK, so what about this one?

If we look at
, we find that the
WILL divide in... 
But, there's going to be some x stuff left over to deal with.  This is when you need to start in with some long division...  and we get to ignore the remainder!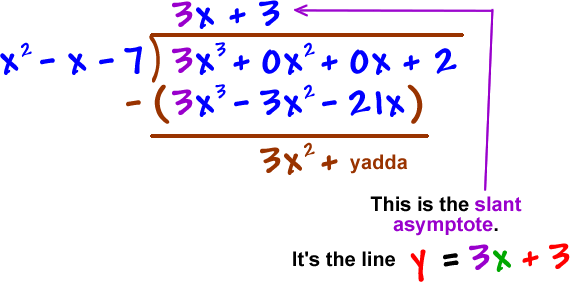 You can stop here since the rest will be remainder stuff.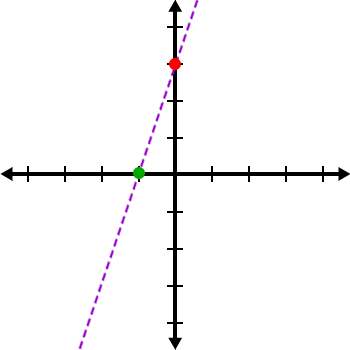 ---
TRY IT:
Find the slant asymptote of

---