| | | |
| --- | --- | --- |
| What's | | ? |
If you don't know off the top of your head, then you need this section!  These critters are going to pop up over and over again in Calculus.
The unit circle is a great way to remember your trig values.  Remember that it's just a circle with a radius of one...  but, it gives us such cool info!
If you haven't already, it's time to memorize this thing!
Here are the main angles: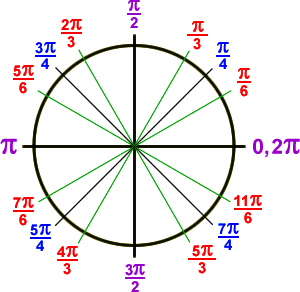 RADIANS
---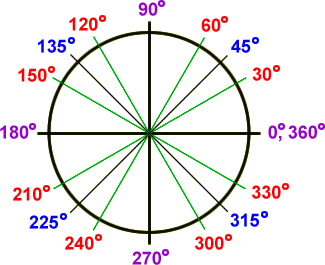 DEGREES