STEP 3: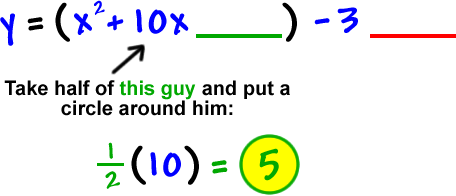 STEP 4:  Square circled guy...

STEP 5: THIS IS THE MOST FORGOTTEN STEP!
Remember that equations are like see-saws...  We have to keep them balanced!
We just plopped 25 pounds onto the right side of the equation:

So...  we'll just take it back off!

*That's why I had you put a blank at the end...
So you wouldn't forget this!