What if we need to add

?
Hey, remember, that's just

.
Done!
That was easy, but, what about mixed numbers?
How about this?

All we have to do is change these to improper fractions... Then we can add them!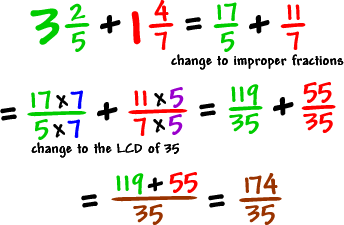 Get it?
Do you see that

will work the same way?