If Pierre is going downhill, then the graph is decreasing: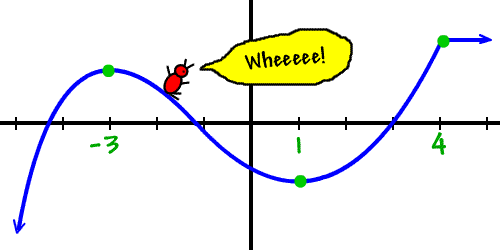 So, our graph is decreasing on

Notice that I'm not using the endpoints on these:
Like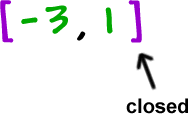 Think about it...  When Pierre is standing right ON x = -3 ...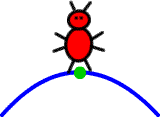 he's not going uphill or downhill. He's just standing there!
| | | |
| --- | --- | --- |
| What if Pierre is walking on |   |  ? |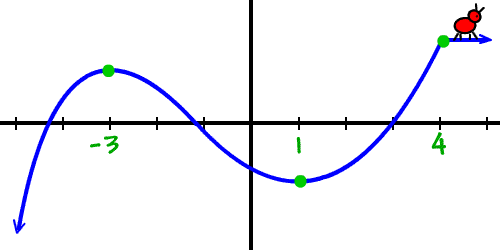 That line is horizontal (slope of 0). He's not going uphill or downhill, so the graph is not increasing or decreasing there.
---
TRY IT:
For the following graph, list the intervals where the graph is increasing and decreasing: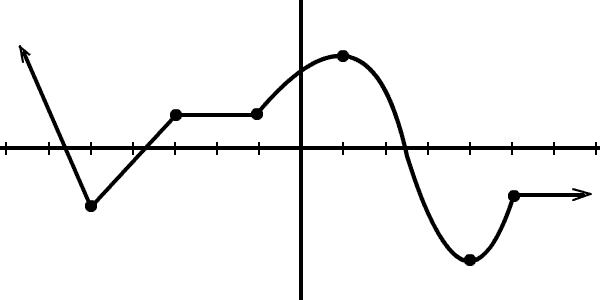 *Remember to answer in interval notation using only x values (no y values allowed)!
---