Let's go back and look at the way we started that problem again: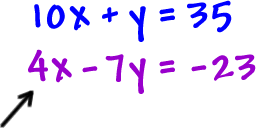 What if we'd solved for this guy instead?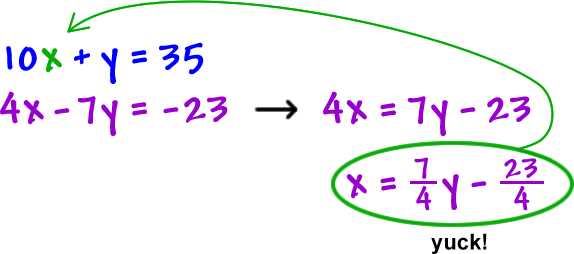 Oh, please...  Don't make me go on!
That thing got brutal fast!
So, if you can, always solve for a guy with no coefficient in front... 
Go for an x or -x or y or -y.
In my opinion, problems like this guy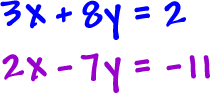 Should be done with the method in the next section.
 
---
TRY IT:
Solve by substitution: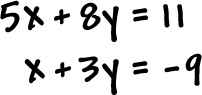 ---