OK, let's do one all the way from the beginning: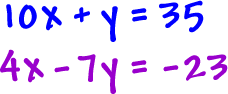 We've got to rewrite one of these equations so it's like
y = x stuff     or    x = y stuff
And here's the key to making your life happier:
You don't want fractions!
If possible, you want to pick a guy to solve for that doesn't create fractions.
Check it out:
If we solve for this guy...                    it's nice and clean!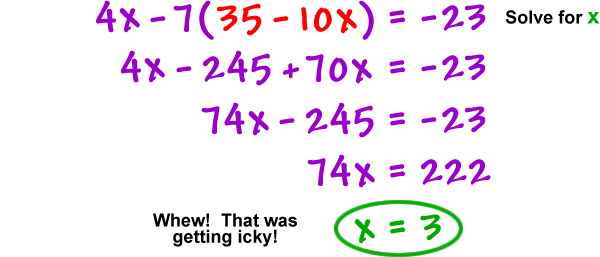 Now, you stick this guy

 

into circled guy!
I think we've got it...  (3, 5)...  I'll let you check it!  * In both equations!