Check out one more example: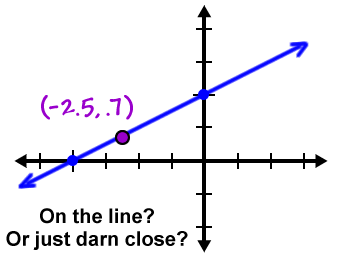 We'll need to do the algebra: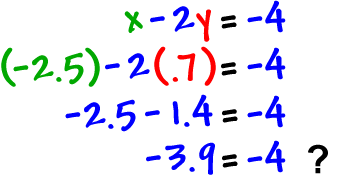 Doh!  Close, but it just isn't happening!

The key is to ALWAYS use algebra to really be sure!
 
---
YOUR TURN:
Without graphing, see if the given point lies on the given line:



When you learn how to graph lines, you should come back and see what the graphs look like too.
---